Welcome
C&G Service (Europe) Ltd is a multi-disciplinary consultancy and training company offering BS EN ISO 9001 Quality Assured services to all sectors of industry and commerce. We specialise in designing and providing bespoke training solutions to clients, UK and Worldwide.
Customer Service
We pride ourselves in giving you the very best advice and guidance to achieve your aims. Our friendly, knowledgeable staff are here to help you in any way they can.
Professional Development
"C&G helped us to fully understand our training needs and then delivered services that fitted our business perfectly."
Wide Range of Courses Available
The continuing availability of open courses means employees can get or refresh qualifications they must have to get on site and do the job.
Innovative Training Solutions
We ensure that we give you the outcomes you need. Blended learning, e-learning, VR and simulators could be considerations for the most effective result.
Multi-Industry Knowledge & Experience
For 50 years now we have worked with organisations large and small in all industry sectors. We focus that unique insight to the benefit of all clients, existing and new.
Click here to view a full list of courses Courses
View available courses by category:
Search our full range of courses
Case Study
Stroud District Council - tailored training for their new Site Officers
C&G Services recently completed a bespoke 2 day training course for Stroud District Council's new team of Site Officers during their induction stage. We worked closely with the Council to design a training course that would give them awareness, competency and safe working practices across the wide range of duties within their new Site Officer role. During the 2 day course we encouraged team interaction by having practical discussions along with the ...
Read in Full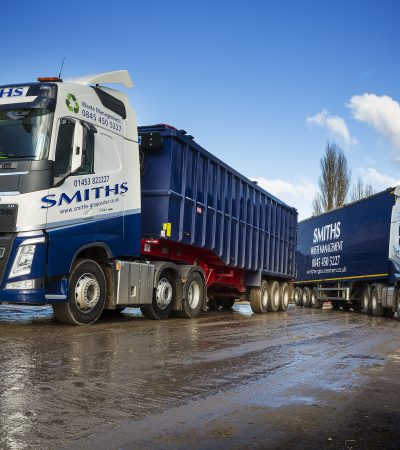 Case Study
Smiths Gloucester Ltd
"We're involved in the construction and waste industries. There are several facets to the company, including demolition, so we provide a one-shop, fix-all approach to construction and waste. We run 125 lorries and the drivers that go with them. We originally started with C&G to enhance the driving qualifications of the drivers that had class 2 licenses, that we wanted to progress into class 1 drivers. We got ...
Read in Full
" Great feedback from Steve @ Future Advanced Manufacture, who attended our "Lifting & Slinging From A Telescopic Materials Handler" course. He said this course was an "Excellent and informative Course 10/10". #Greatfeedback #TMH #Training "

Steve, Future Advanced Manufacture
" Great comments from Alan @GloucesterCity "Thank you for attending the last 2 Fridays, for your valuable advice, feedback, & for the excellent bespoke training which you took the trouble to design. We have been 100% supported throughout the process, which is much appreciated." "

Alan, Gloucester City
" Great feedback from Donald at Severn Controls on our 'CITB Health & Safety Awareness' course who said "Very well presented and informative. Not boring at all! Refreshing approach to training". "

Donald, Severn Controls
" Great feedback from Christine at Stonehouse Furniture Design who attended our "First Aid For Adults At Work" course. She said "Would like to thank the trainer for his expertise and knowledge in the course. One of the best I have ever done" #feedback #training #firstaid "

Christine, Stonehouse Furniture Design
" Great feedback from Neil at Midland Communications who attended our "CITB Health & Safety Awareness" Course. He said "A very professional delivery, excellent all around knowledge from Alan". #citb #healthandsafety #feedback "

Neil, Midland Communications